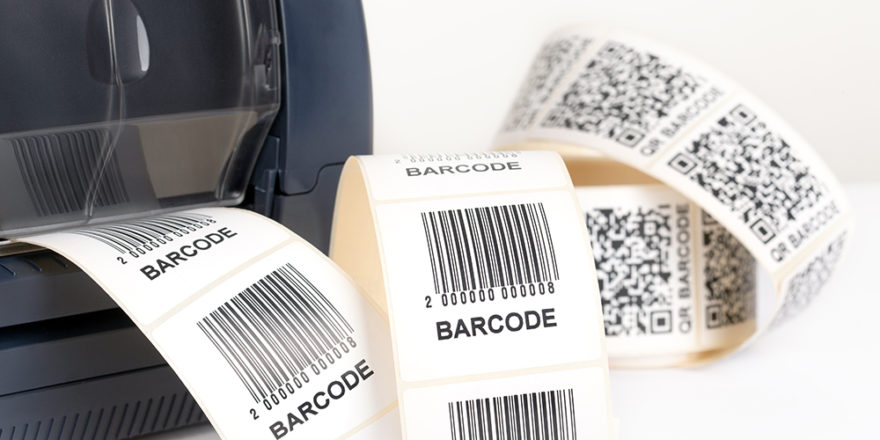 BARCODE PRINTING
How Barcodes are Used?
Barcodes are used in everyday life to increase accuracy and traceability in:
Inventory management
Shipping and Receiving
Retail – Point of Sales
Regulatory Compliance
Supply Chain
Do you know what type of Barcode is right for your business?
There are many types of barcode formats and depending of the industry you will need to be aware of which one should be used.
GS1 manages different types of barcodes each designed for use in a different situation.
EAN/UPC
1D (one dimensional)
2D (two dimensional)
Databar
For example, GS1-128 barcode can be used in a warehouse or distribution centre and can include information such as product number, description, lot / batch number and expiration date. When you create a barcode using GS1 Standards, you are using standards that are recognized and accepted by businesses all over the world.
TRAFFIC™ Software works with numerous barcode symbologies and conforms with GS1 standards. Company specific barcodes can be designed and created with TRAFFIC's Design Studio Label Suite.
RFID PRINTING
Types of RFID Tags
There are two types of RFID tags: passive and active (battery powered).  A passive RFID tag will use the interrogator's radio wave energy to relay its stored information back to the interrogator.  An active RFID tag is embedded with a small battery that powers the relay of information.
RFID Frequency
Typically RFID tags are grouped into three categories based on the frequency range. The lower the frequency the shorter the read range and slower the data read rate.
LF: Low frequency; 30 KHz to 300 KHz range and have a read range of up to 10 cm
HF: High frequency; 3 MHz to 30 MHz range and have read ranges of 10 cm to 1 m
UHF: Ultra high frequency; between 300 MHz and 3 GHz and have read ranges up to 12 m
UHF tags are cheaper to make and are widely used in supply chain, manufacturing, retail where large volume of tags are required.
UHF Gen 2 RFID tags have 4 memory banks
EPC
TID
User
Reserved
The integrated circuit that houses these 4 memory banks are where all of the data is stored. Each chipset is unique but same basic foundation apply to all of them.
EPC: Electronic Product Code, not the same as UPC (Universal Product Code)
Some tag manufacturers make their EPC numbers unique and others make them not unique
If the RFID tag EPC are not unique, they can be encoded to have unique values using TRAFFIC Software and an RFID printer. This applies to either RFID labels or RFID tags. TRAFFIC Software prints the RFID labels or encodes the tag on demand.
TID: Tag Identifier cannot be rewritten as it is read only. It is unique and can be used to identify one tag from another especially if the EPC is not serialized.
User: user memory allows for user defined data
Click on the blue Hardware button above to see various Barcode & RFID hardware printing solutions.